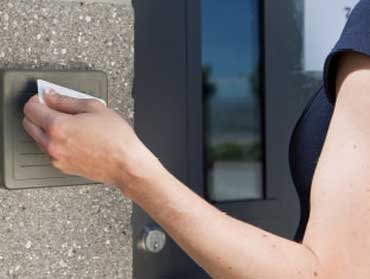 "Alarm Service & Maintenance Company"can design an access control solution that is made specifically for your business.
"Alarm Service & Maintenance Company" brings you the functionality you need with expandability for the future in securing access to your business.
We provide a range of access card solutions that enable your employees and vendors to enter specific areas at only the times you designate. The same access card can also be used to monitor time and attendance.
Businesses running multiple buildings can benefit from our central management of access control, allowing employees to access only the specific buildings and doors that they are authorized too with a single access control card.
Alarm Service & Maintenance Company" systems are easily integrated with our other systems, including video surveillance, fire safety and security systems.