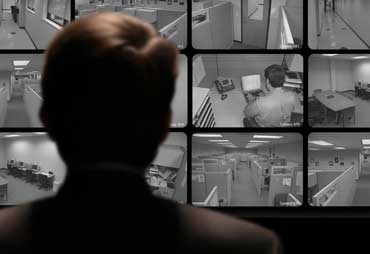 Video surveillance systems are used today in a overall security systems solution. Just the presence of a professionally installed video camera system by "Alarm Service & Maintenance Company" can act as a deterrent to potential criminals.
Our Video surveillance systems provides real time monitoring of your business. Our Video surveillance systems can detect events as they occure, allowing you to take a proactive approach to your security operations.
We also provides for the retrieving of camera footage so no action is un-noticed. Through our digital video recorders, we can identifies events and provides accurate information that you need to manage your business.
Advancements in Video surveillance systems, such as high definition cameras, require that security systems run on networks. As a systems integrator, we can develop solutions to start your migration process towards the high definition IP cameras, using a combination of analog and IP.
Our Video surveillance systems do more for your business. We can integrate into your access control and security system to provide situational awareness on all activities of your business.